How Attic MLI Products Work
If your home has an attic, there's a good chance you're losing much of your heat and air through it. Aside from contributing to your home's overall comfort level, this can also affect energy loss, utility bills and increased wear and tear on your HVAC system.
While your attic may already be insulated, it may not be as well-protected as it could be. Traditional insulation can't effectively block all the heat that's entering your home, which is why you need an insulation that can. KOOL Blanket Multi-Layered Insulation can provide your attic with the adequate insulation that you need, blocking up to 97% of the unwanted radiant heat transfer in your attic.Based on technology invented by engineers at NASA, KOOLBlanket excels where other forms of insulation do not.
KOOL Blanket is made of a 1/4″ encapsulated fiberglass core that is bonded to two exterior layers. Both layers are perforated 99.9% pure aluminum.
Enter your attic during the warmer months, and you'll likely notice it to be extremely warm. This is because the shingles of our roof are absorbing the sun's heat, transferring it directly into your attic. Additionally, the attic distributes this heat into your home, effectively raising your home's overall temperature. From here, your air conditioner has to work even harder to keep your home at your desired temperature. Conversely, the reverse happens in the winter, with the warm air from your HVAC system flowing into your attic and escaping your roof. In both of these scenarios, your HVAC system has to work harder to keep your home at the temperature that you wish, which not only puts added wear and tear on it, but increases your energy bills as well. KOOLBlanket provides you with valuable and environmentally friendly insulation for your attic, helping you save energy and reduce costs year round.
Key Features
Developed by NASA as insulation for space shuttles and space suits

Blocks up to 97% of unwanted radiant heat transfer

Made of 99.9% Pure Aluminum

Simple and easy installation

Works alongside traditional types of insulation

Adds a radiant aluminum barrier to keep your home's temperature comfortable year round
How Heat Enters the Attic
Heat flows from warm to cool until there is no longer a temperature difference. In order for you to maintain a comfortable temperature in your home, the key is to stop this flow entirely.. Traditional insulation like fiberglass batting, bulky rock wool, rigid foam boards, or blown-in cellulose works by absorbing heat; the amount of heat that gets absorbed is determined by the insulation's "R-Value." Once traditional insulation reaches its maximum heat absorption capabilities, heat flows throughout the home.
KOOLBlanket adds a reflective layer that helps block up to 97% of this unwanted heat transfer. Simply lay it on the attic floor over your existing attic insulation to reflect the heat back toward its source. For those of you installing our Multi-Layered insulating products, we have other options available. Contact us today to learn more.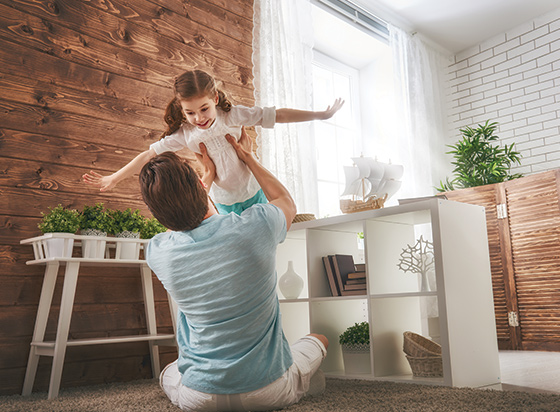 Keeps your home's temperature comfortable year-round

Increases your home's energy efficiency

Decreases HVAC utility costs

Reduces wear and tear on HVAC equipment

Increases your home's resale value
KOOLBlanket Multi-Layered Insulation provides you with a smart and easy way to make your home more comfortable and energy efficient year-round. Best of all, it comes with a lifetime guarantee, so you can rest easy knowing your home will be comfortable for years to come. Get in touch with us today to learn how KOOLBlanket can make your home more environmentally friendly and energy efficient today!